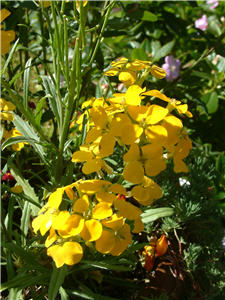 Fresno Region Watering Information
CITY OF FRESNO WATER CONSERVATION SERVICES
Water-wise landscape consultation
Irrigation efficiency audit
Help setting irrigation controllers
Interior/exterior water leak surveys
Meter use information
Rebates for qualifying water efficient clothes washers and toilets
Public outreach and education
Enforcement of Fresno City Water regulations
Water Conservation Hotline 621-5480 or online reporting form: www.fresno.gov/water
How Long Should I Water?
If you have an automatic irrigation controller, this is usually called Run Time or Water Time.
Try the Runoff Test first. Run your irrigation system until water starts to runoff. This will be the longest amount of time you run your system. It may be 90 seconds or 10 minutes depending on the type of soil you have, the type of irrigation system and the slope. You may need several start times spaced out over a longer period of time (cycle and soak). It's very important to follow this method since THE CITY OF FRESNO WATERING REGULATIONS PROHIBITS FLOODING GUTTERS.

Next - General Tips