Public and Demonstration Gardens in Fresno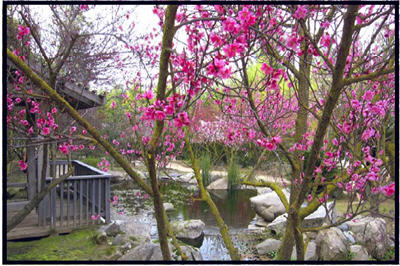 Shinzen Japanese Garden in Woodward Park
Fresno, CA 93721
559-621-5900
The main entrance to the park is located on Audubon Dr. just west of Friant Rd.
The 5 acre Japanese garden and teahouse are located within Woodward Regional Park.
http://www.shinzenjapanesegarden.org/
---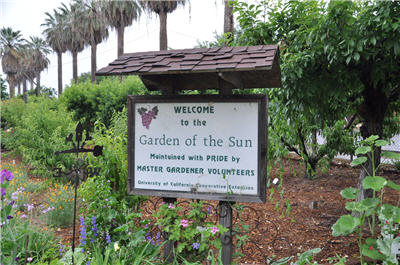 Garden of the Sun
1944 N. Winery
Fresno, CA 93703
(559) 456-4151
View the garden M-W-F from 9 AM to 1 PM, or by appointment on Saturdays. Take a Virtual Tour via the UC Master Gardeners website:
http://ucanr.org/sites/mgfresno/Garden_of_the_Sun_Demonstration_Garden/

---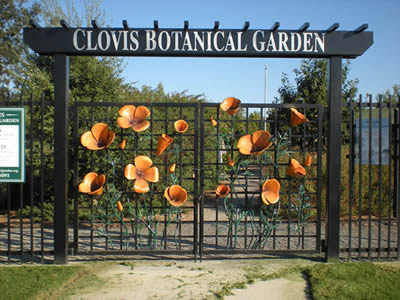 Clovis Botanical Garden
945 N. Clovis Avenue in Clovis, CA
The Clovis Botanical Garden, a water-wise demonstration garden, provides a beautiful acre of plants and landscapes appropriate for the hot summers and cool winters of California's Central Valley. It is on land owned by the City of Clovis, bordered by a bike trail and the new Dry Creek Park. Come enjoy it with family and friends! See the Events listing on this page for special talks, tours, and more.
http://www.clovisbotanicalgarden.org/
---
CSU Fresno, arboretum, greenhouses, nursery, and demo garden
On Barstow Avenue, just east of N. Chestnut Avenue.
---
City of Fresno Conservation Gardens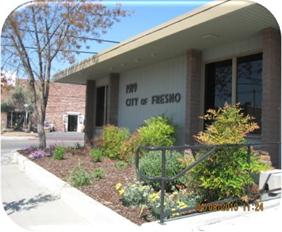 •

Waterwise Commercial Demonstration: A Garden that Blooms year Around




1919 East McKinley, just east of Blackstone.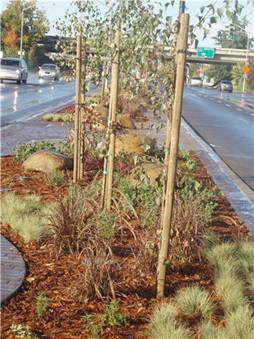 Xeriscape Demonstration Median Island:
Shields, east of Blackstone.
•

Xeriscape Demonstration Median Island:




Shields, east of Blackstone
•

Coming soon

–

Waterwise Residential Demonstration Garden,




10120 N Chestnut




For more information:

www.fresno.gov/water